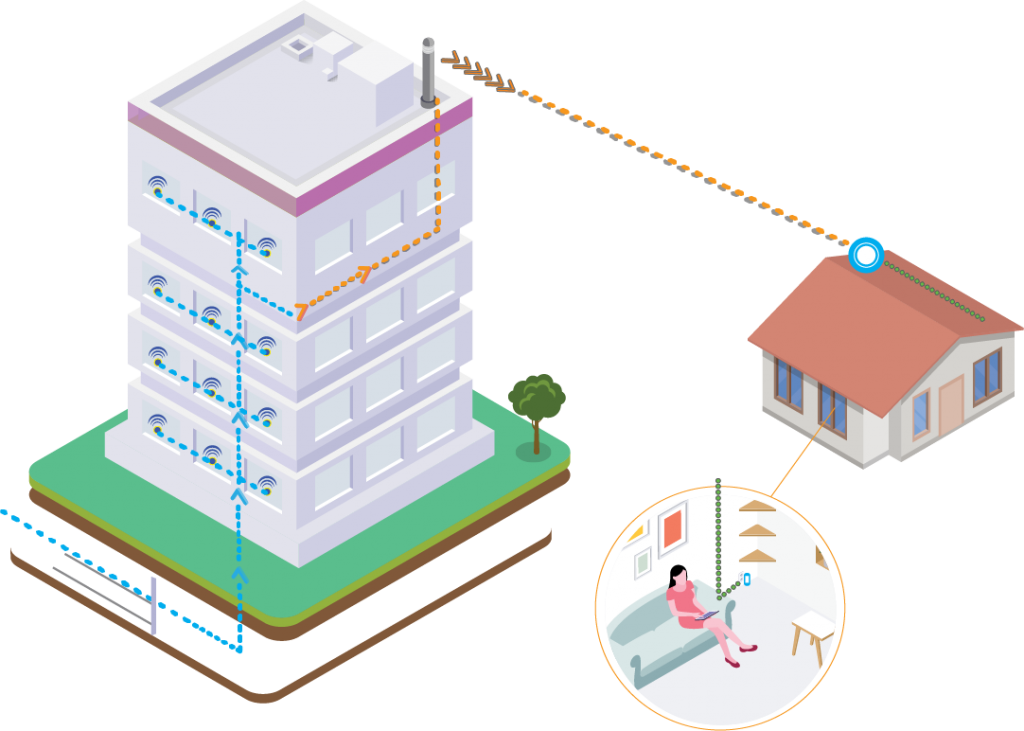 Our friendly local network field technicians are highly trained & knowledgeable making your install fast and easy.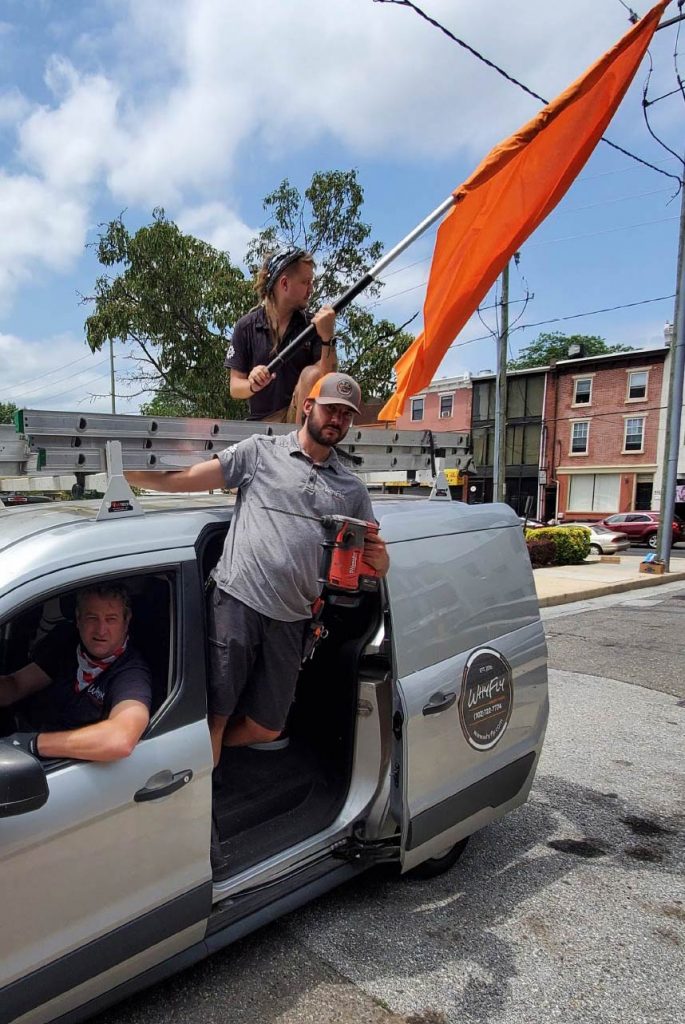 Installation appointments are scheduled for 2 hours. Our friendly technicians will call before the appointment and show up on time, no silly 3 hour windows. When the techs arrive, they'll review the process and answer any questions.
Partner Multi-Family Buildings
WhyFly is pre-installed in most apartment buildings and only takes 30-60 minutes to get you Flyin'.
WhyFly coordinates with any onsite property management when scheduling your installation and in most Awesome Apartment buildings, we can have your service installed before you move in for your convenience.
New Multi-Family Buildings
If your building is not pre-wired with Awesome Internet, no problem! 
WhyFly can work with your Landlord to install Awesome Internet hassle-free to save you and your neighbors money.
The techs will identify the best placement for the radio & cable path. The radio (a small 5″ disc) will be securely installed without drilling into the roof or compromising the roof's integrity/warranty. 
A cable will be cleanly run from the roof into the home, and is typically concealed behind an existing drain pipe. The technician will utilize an existing penetration point for the cable when possible.
The technician will connect your unit to WhyFly service in the data closet or a common area in the building.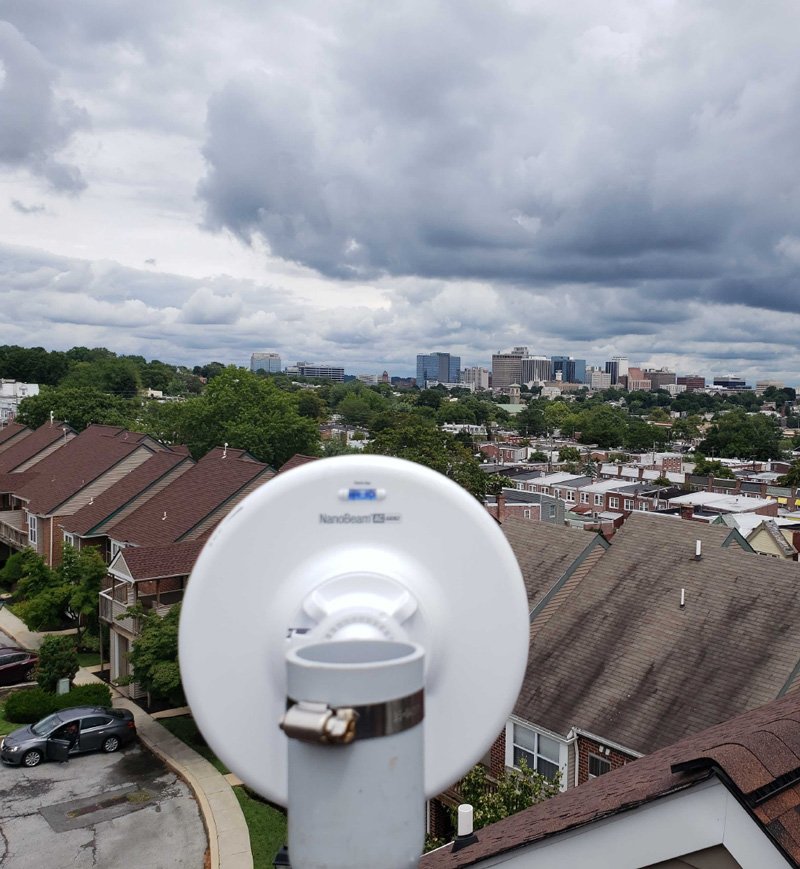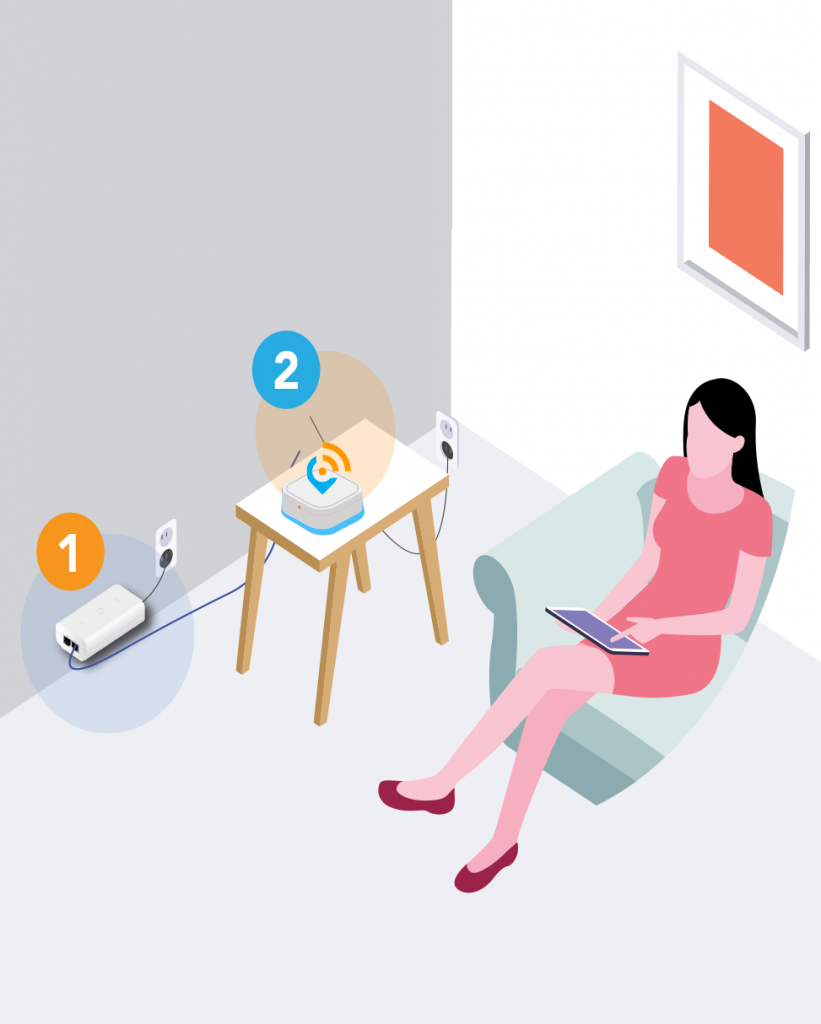 The cable from outside will be plugged into a small 2×1 inch box plugged into a nearby outlet, powering the radio on the roof & providing internet to the router.
The techs will install the WhyFly compatible router in a central location, connecting to power & the ethernet jack in the unit.
Our Awesome Technicians will:
1) Perform a radio frequency scan to choose the best channel for your router's connectivity.
2) Verify total home wifi coverage.
3) Explain the hardware components and quick troubleshooting steps. 
4) Help connect your everyday devices.
5) Show you how to manage your network and keep your devices safe through the SmartFly app.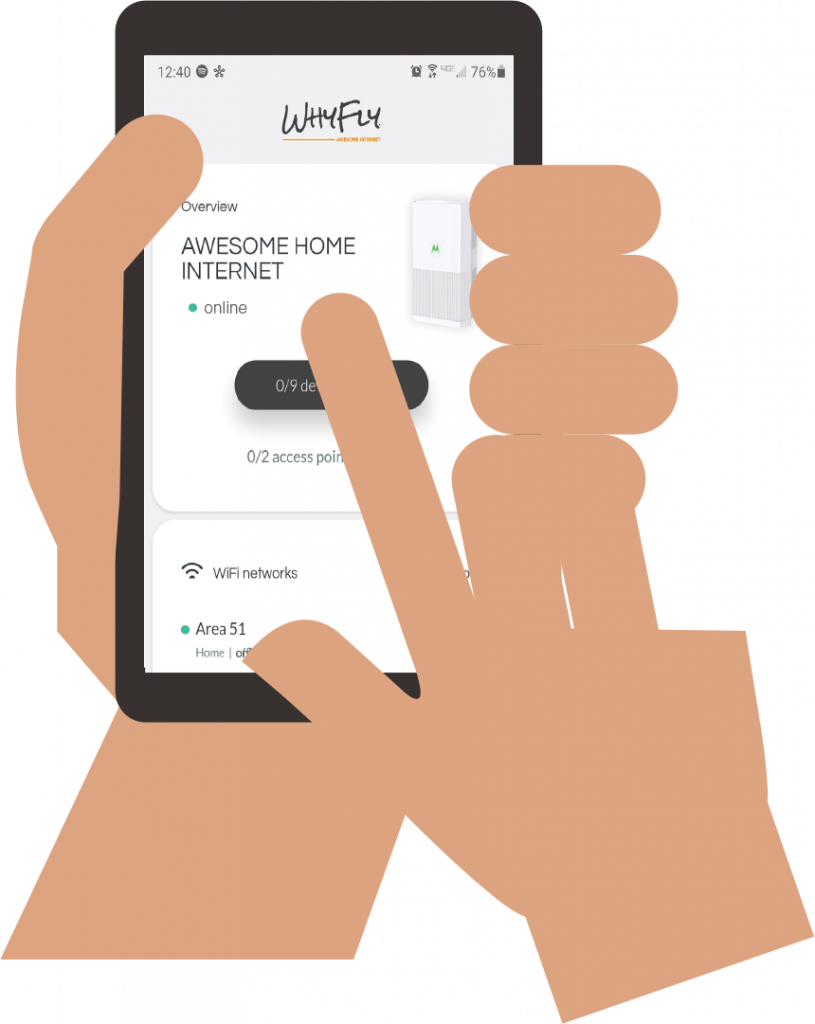 Position your building for long term success by providing a fast, reliable & cost-effective internet infrastructure. 
Tenants prioritize connectivity as a key factor in selecting a new apartment or office space.