For full article and more information click here.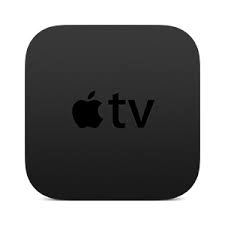 The New York Times reported that Apple has developed five original series that will be ready to air when the streaming service launches, along with more content in the works. Celebs invited to the event include Reese Witherspoon, Jennifer Aniston, Octavia Spencer, and JJ Abrams, some of the big names that will in front of and behind the camera in Apple's new series. Oprah has also signed on to create original programming, M. Night Shyamalan will be developing a thriller, and Sesame Workshop will be partnering with Apple to create kids programming.
It's estimated that around $1 billion has been invested in creating new content. The goal with this investment was to make Apple's streaming service a strong competitor to Netflix and Amazon Prime.
The monthly cost of the service hasn't been announced yet, but it's been reported that Apple TV device owners will have free access.
According to eMarketer, Apple TV is at the bottom of the list when it comes to streaming devices, coming in at 25.1 million out of a total 190 million devices throughout the US. The investment in creating original content, and offering it through the Apple TV device, will be extremely important in helping Apple take on big names in the industry.
WhyFly Awesome Internet allows you to stream your favorite movies, TV shows and so much more! For $55/month and no contract! Click here to read more about how to make the switch to streaming your favorite Tv, movies, and local news channels.