For full article and more information click here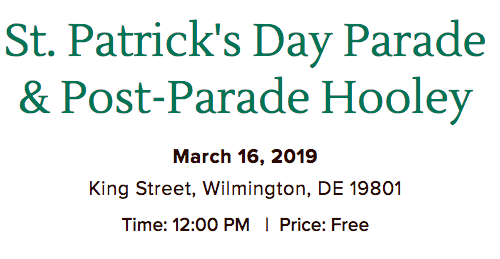 The 44th Annual St. Patrick's Day Parade in Wilmington, March 16, 2019.
Floats, marching band, dancers, and more will be strolling down King Street starting at 12:00pm.
It will proceed up King St. to the Grandstand located at Rodney Square, where some parade units, such as bands and dance groups will conduct brief performances. The parade will continue on King St. and will end at 14th St.
The Post-Parade Hooley Celebration will be held from Noon until 4:00 PM in a large tent setup in a parking lot at the end of the parade route near 14th & King St.
WhyFly is also a "No Shenanigans" Internet Service Provider. We believe that good relationships don't begin with a contract. Binding our customers to contracts only would show that we don't believe in our service– and we DO! We want to cultivate a trusting relationship and treat our customers as if you are our neighbors — because you are!