For full article visit Delaware Online 
Delaware is lit up for the holiday season, and it's time to load up the kids for the annual drive around the First State to enjoy the festive displays.
We've mapped some of the most impressive Christmas light extravaganzas, including some longtime favorites like 1900 Prior Road that can be seen from I-95, or Apple Electrics in Rehoboth Beach with more than 50,000 lights on Del. 24.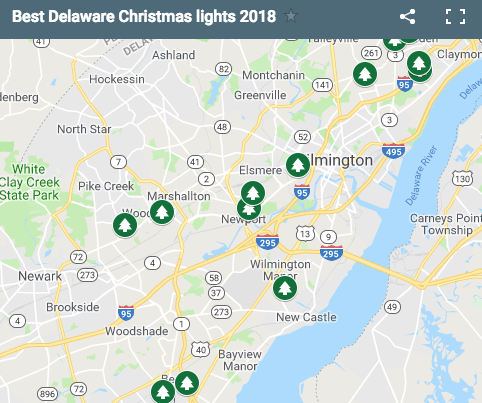 Top Light Displays in New Castle County:
1054 Red Lion Road, near Bear
1900 and 1902 Prior Road, in North Wilmington
73 Broadleaf Drive, Belltown Woods, near Newark
3 Castle Run Drive, Bear
2264 St. James Drive, Penn Drew Manor, near Stanton
6 Hudson Court, New Castle
Check out Delaware Online for the map route and more spots!